CREATIVE SERVICES
THE ART & SCIENCE
OF WEB CREATION
Web Services
Do you need a customized website or software?
We design and program a system to fit your ideas and individual needs. This will give you a solution that works and looks the way you want it. Whether you need an e-shop, a content management system, a data management software or another database solution with appropriate interfaces, we will deliver the right product for you.
Blue Focus is your competent and efficient partner for planning and implementation of web services.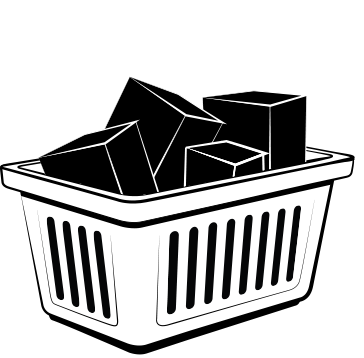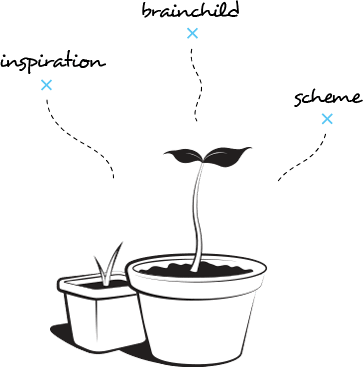 Idea
What comes first is the idea, the vision and passion for something new. We are so excited to be part of your ideas germinating.

Whether you have an already existing idea, or you need to get on the right track, our creative team will assist you and together we will create something beautiful.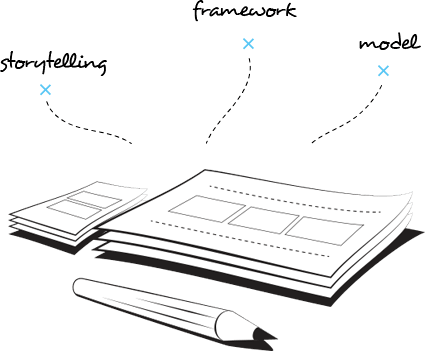 Concept
A concept will help us organize the thoughts and brainstorm stellar ideas for any creative project.

Our team at Blue Focus doesn't just make concepts. We create individual solutions with complex functionality and requirements to fit your personal ideas.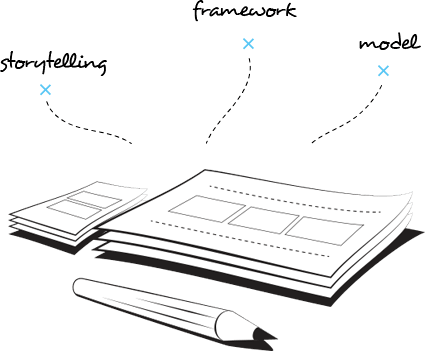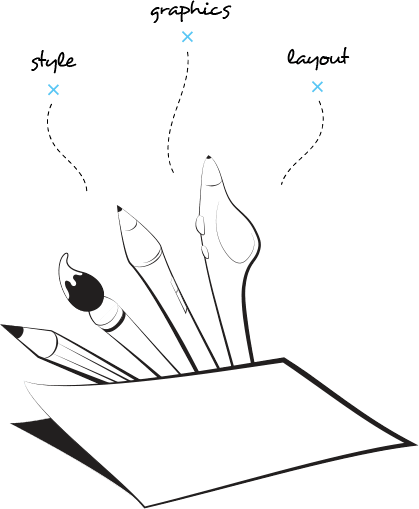 Design
Image is everything.

Without a solid image you don't stand out among masses. We provide modern, fresh looking web solutions that not only are beautiful, but also effective.

Design isn't just about making things pretty. It's your chance to engage people and make your website or web/mobile design stand out from the competition.
Together, we design beautiful functional solutions that focus on your users.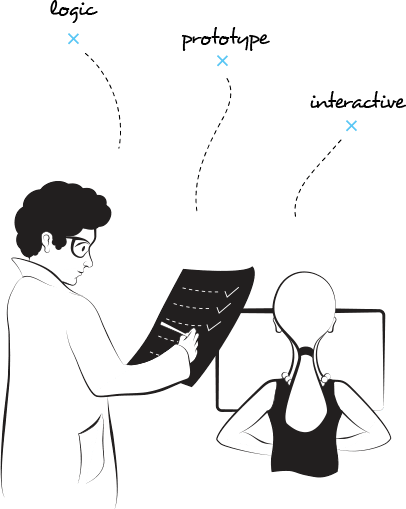 User Tests
User tests help us understand people's first impressions of the new designs.

Testing prior to customer delivery for functionality and usability using real-world scenarios will give us some directions.

Test results are documented as are any modifications made to fix problems discovered during the tests.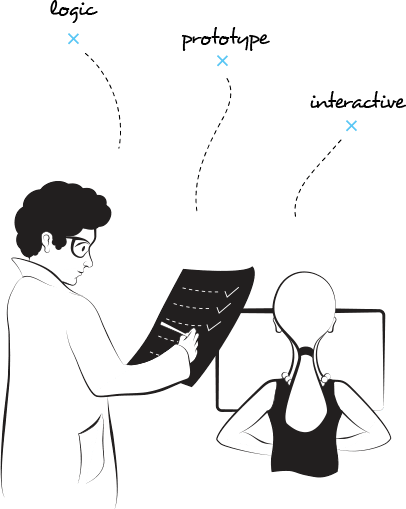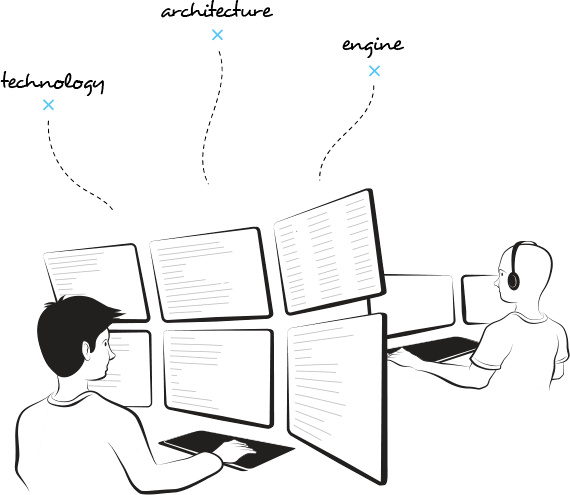 Development
Developing web solutions with a wide variety of new technologies is our core expertise.

Who says code can't be beautiful?

Writing clean effective codes is just as important as a great design! Whatever kind of development your business needs, whether it be for the web or mobile, we can help with that.
We love to build solutions that are a pleasure to use.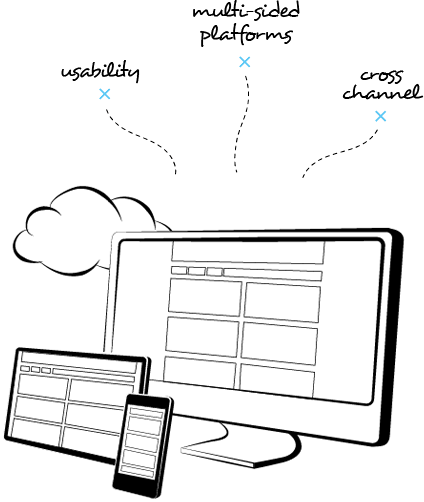 Implementation &
Cross Platform Testing
Implementation is the realization of your new solution, in other words: the execution of our idea, concept and design.

It encompasses all the processes involved in getting your new solution operating properly in its environment, including installation, configuration, running, testing, and making necessary changes.

Cross-platform testing will ensure e.g. that your web product will be accessible from any of various web browsers within different operating systems.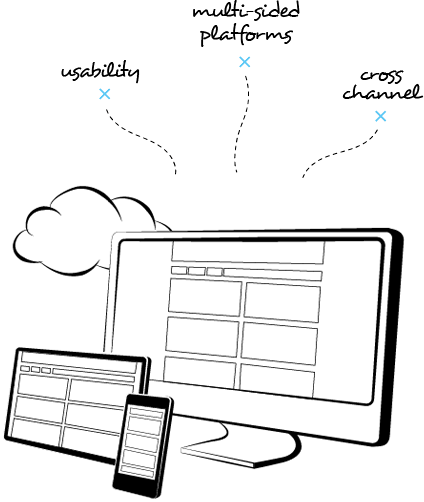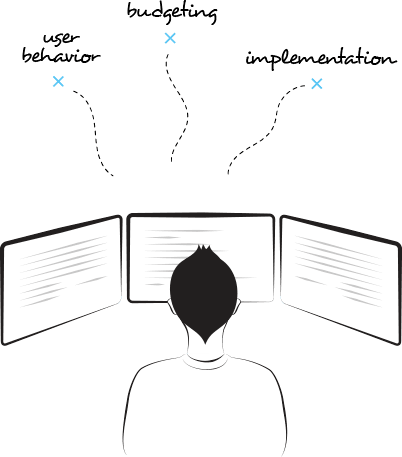 Launch & AB Testing
It's time to launch your project now!

This is the moment we all have been waiting for. Your individual solution we have built together is ready to go online and to impress your customers.

Additionally we offer AB campaigns. Two versions (A and B) are compared, which are identical except for one variation that might impact a user's behavior.

These results can be used for preparing and making your marketing decisions.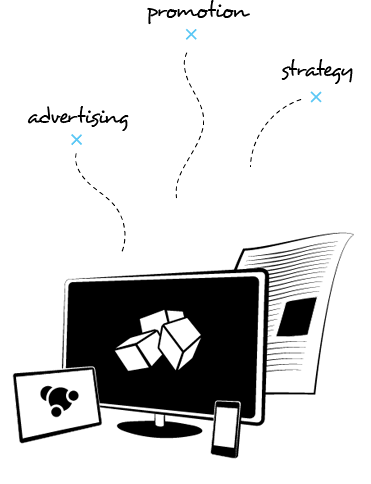 Marketing Campaigns
Marketing campaigns are activities designed to promote your solution (product).

These are coordinated series of steps planed and realized across multiple digital channels, including websites, landing pages, email, and mobile using a variety of different types of advertisements.

The campaign doesn't have to rely solely on advertising; it can also include interactive techniques in social media.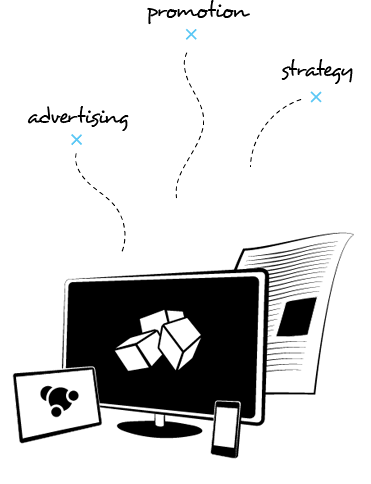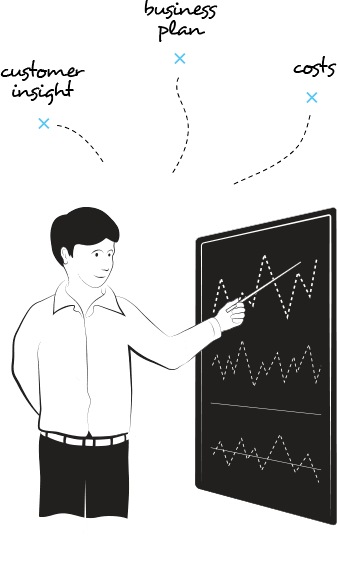 Statistics & Analytics
Statistics collect, organize, analyze, interpret and present your data.

Web analytics is not just a tool for measuring web traffic but can be used as a tool for business and market research, and to assess and improve the effectiveness of your web appearance.

Statistics and analytics can also help you to measure the results of your marketing campaigns.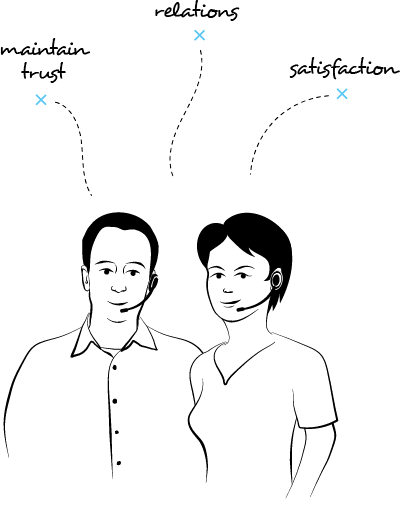 Support
Big or small, we've got a solution when you need it.

Our advanced service and support tools provide step-by-step instructions without being put on hold or waiting in line.

We provide an all-support for you and your customers.